The President of the General Conference of UNESCO, H.E Ambassador Altay Cengizer, met with Princess Rani Vanouska Modely and her team. He recognizes her efforts, and pledged his support and commitment to the cause for all football lovers around the World.
Football World Heritage (FWH) is honored that the UNESCO presidency has shown commitment to their campaign for the candidacy of football as UNESCO World Cultural Heritage, as the most impactful UNESCO initiave for 193 Member States. HH Rani Vanouska T. Modely, founder of FWH, received an official, signed commitment from the President of UNESCO, H.E Ambassador Altay Cengizer.
The UNESCO President commended Princess Rani's efforts for this important cause and acknowledged the power of football on the global stage. He took this matter up with the Member States by writing three official circular to establish a visible and official relationship between football and UNESCO for the benefit of humankind.
"I think that football inherently has the status of world heritage. After all, there seems to be nothing else that resembles its power of appeal and evident magnetism," said the President of the General Conference of UNESCO, H.E Altay Cengizer,." As such, football has the power to inspire young lives everywhere and promote positive values. I very much encourage your foundation's efforts and your commitment to this important project. Football is much more than what it seems. I, therefore, wish to assure you of my support and commitment."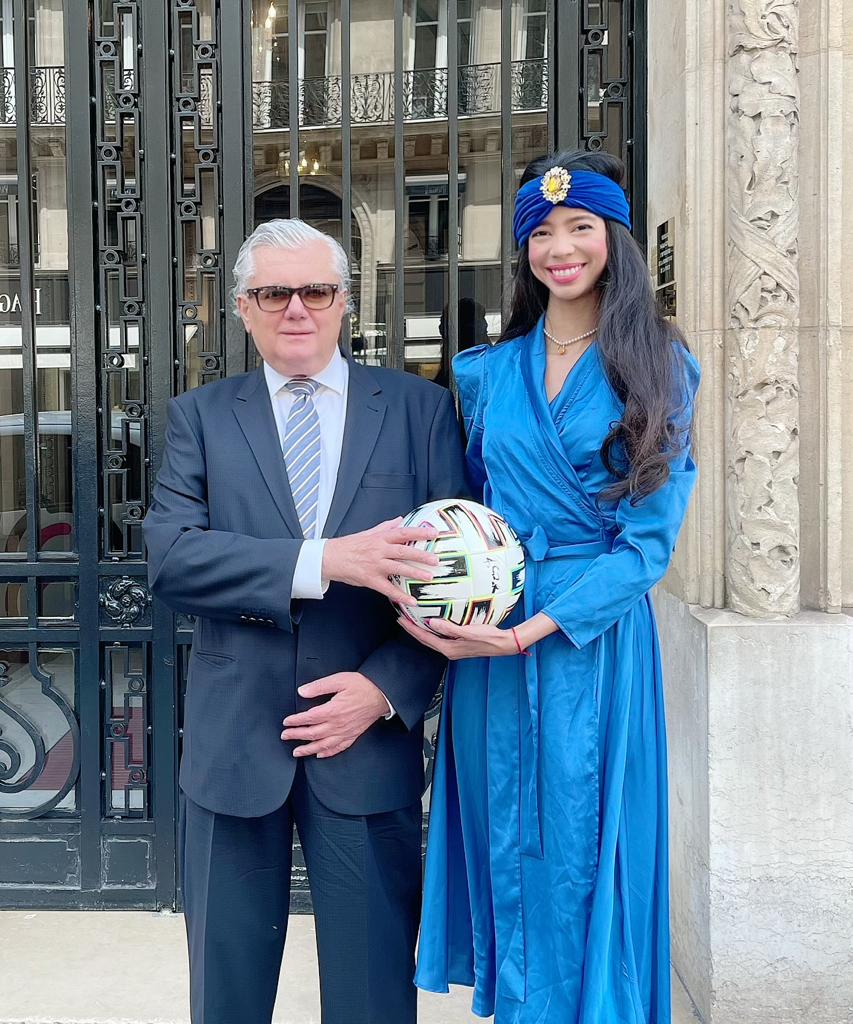 For decades football has helped to bring people together and encouraged participation irrespective of faith, color or creed. Its influence cuts across the entire planet, making it a universal language. Everyone loves football because of the joy it brings, the hope it portrays, and the opportunity it creates for a better tomorrow.
4.5 Billion people on earth are concerned. Is it a more shared, more symbolic, more attractive cause? It has its place in the many combats of the United Nations. (Education, social inclusion, equality, environment and development of the United Nations programmes in the service of PEACE. Concludes Rani Vanouska.
For Arsène Wenger: "Football is fully in line with UNESCO's objectives. As the most popular and most practiced sport in the world, it is a formidable vehicle for social cohesion, inclusion, education and equality among the human community.
It is this that has inspired Football World Heritage, its international advisors, and its partners like Havas, to gather around FWH and invest their resources, time, and effort into promoting the candidacy of football as a World Heritage of UNESCO. Princess Rani Vanouska T. Modely firmly believes this project will move football to the next level and reinforce the key values of UNESCO, thereby opening a new chapter that will further promote the values of humanity, community, and sportsmanship. Everyone needs to play their part in helping football achieve this historical feat, and they can do so by signing the Football World Heritage pledge to give back to a sport that has brought so much happiness, joy, and love to the world.
To sign the pledge and support the candidacy of football as a World Heritage of UNESCO, please visit http://www.footballworldheritage.org/.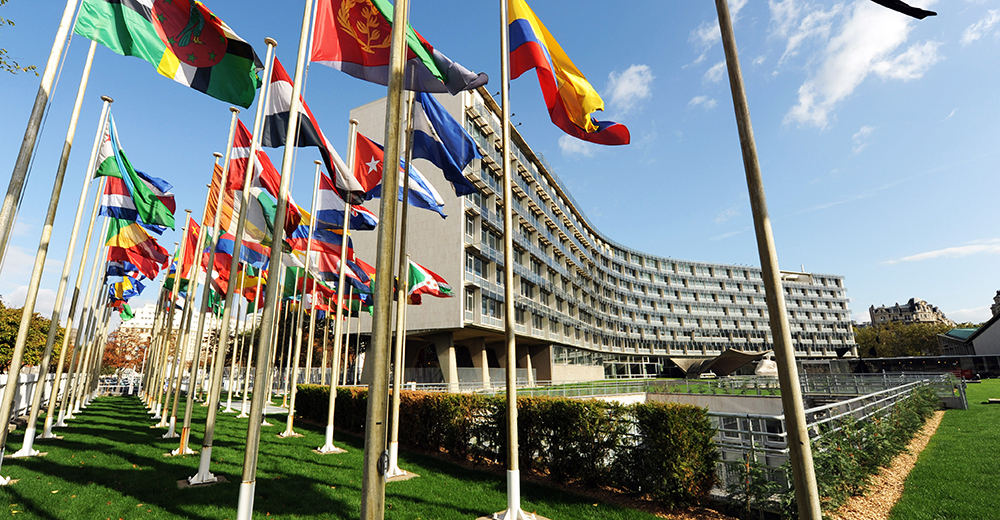 About Football World Heritage
Football World Heritage is an organization founded by HH Princess Rani Vanouska T. Modely with the mandate to see football recognized by UNESCO as part of the world's intangible cultural heritage. The organization is governed by a prestigious committee of international leading figures and football icons who have pledged their support for the cause and working together to ensure it becomes a success for all football lovers around the World. Football World Heritage was launched by HH Rani Vanouska T. Modely in partnership with Forbes magazine with the publication of the TOP 100 Football World Leaders.
About UNESCO Presidency
UNESCO is the United Nations Educational, Scientific and Cultural Organization. It seeks to build peace through international cooperation in Education, the Sciences and Culture. UNESCO's programmes contribute to the achievement of the Sustainable Development Goals defined in Agenda 2030. H.E Ambassador Altay Cengizer is an experienced diplomat, who was elected President of the General Conference in November 2019. In this capacity, he also chairs the Working Group on governance, procedures and working methods of the Governing Bodies of UNESCO.
—————-###————-
links:
Twitter Rani Vanouska Modely @Vmodely  and Football World Heritage @FWH2022

Instagram @vanouskamodely  @FootballWorldheritage

Facebook Rani Vanouska T. Modely, Vanouska Modely, Football World Heritage
Contact
Football World Heritage/ UNESCO Présidency
Email: media@footballworldheritage.org
Website: www.footballworldheritage.org / www.Unesco.org
Address: 86-90 Paul Street, London