The Colombian tycoon Manuel Mohamed has been involved in many things. Real estate, crypto, advanced technology fields, clothing lines, skincare, and whatnot. At a very young age, he has accomplished a lot. And now he is all set to be the new CEO of VENIgroup.
The following discussion aims to tell you a little about the life and work of the CEO, why the board chose him, and what his plans are for the company.
Our New CEO Manuel Mohamed
The Colombian tycoon Manuel Mohamed, lovingly known to his friends as Manny, will soon become the CEO of VENIgroup. This news is excellent for the company because Manuel has already shown great skill in managing multiple businesses successfully.
So, we hope that now our company can benefit from his creativity and excellent leadership skills. Let's have a quick review of our new CEO's CV, and you can judge him yourself.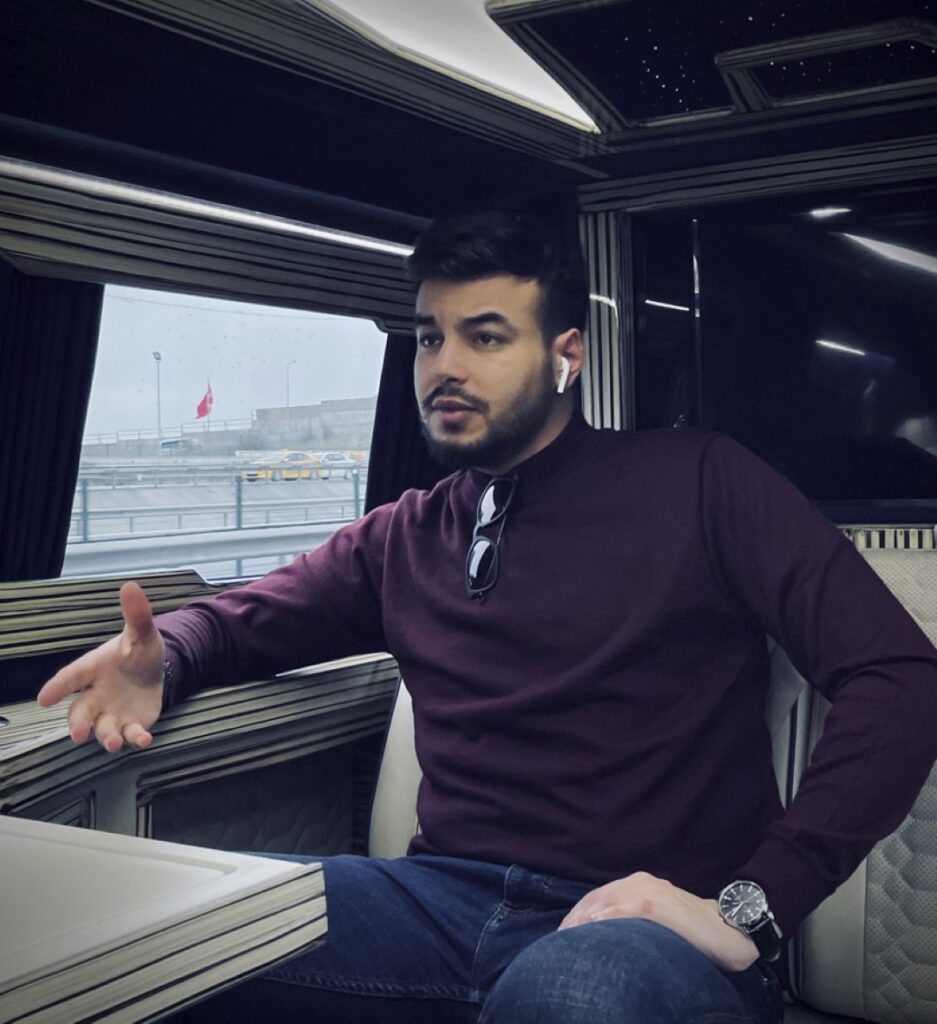 Real estate
Manny showed his business skills first in the field of real estate. He spent three years in the area of real estate in Columbia and found immense success. This is quite a feat because real estate is challenging and competitive. Moreover, the infrastructure of the real estate business is crumbling too.
But Manny found success nonetheless. In just three years, he changed the scene of the real estate business in Columbia. And he achieved that with hard work and honesty.
To Manny, business is not about making money. It is about building a better world. People who worked with him appreciate his spirit, ethics, and leadership quality.
Crypto and NFTs
Besides physical assets like real estate, Manuel has also tried his hand in digital assets. We are, of course, talking about the world of crypto and blockchain. While this is a relatively new field and many business people are just getting into it, Manny has already conquered it.
Before any other business people of his time, Manny understood that NFT and other digital assets would be the real estate of the future. So far, he has already made seven figures with crypto and NFT. This is an impressive portfolio, considering the NFT boom is not even a year old.
When the majority of the world population starts understanding and using blockchain and cryptocurrency, like they now do with social media, Crypto will change the scene of trading in its entirety.
Coinerr
Manuel's latest gift to the world is Coinerr. This crypto coin aims to combine the idea of e-banking, ecosystem, and decentralization into one single token. Therefore, transactions would be much easier and safer and create an overall equal world for everyone.
The idea of Coinerr came to Manny from multiple observations. For example, e-banking solutions have made people's life much easier over the last two decades. Also, he admired blockchain and cryptocurrency's promise of decentralization and making money accessible for everyone.
When Manuel created Coinerr, he had two things in mind. Firstly, putting an end to online fraud. Coinerr can be very helpful in this aspect because it is essentially immune to theft. The value of a Coinerr saved in the Blockchain. So, no one can steal it like physical currency.
Another purpose of creating Coinerr was to eliminate the middleman. Online or offline exchange of physical currency almost always involves an intermediary. And this middle man takes off a certain percentage. But when someone uses a digital coin like Coinerr, there is no need for a middle man to facilitate the transaction.
So, this is a summary of Manuel Mohamed's work. And being only 28 years old, he still has a long way to go and many more to achieve. VENIgroup is exhilarated to be a part of that journey.
Why Did The Board Choose Manuel?
At only twenty-eight, Manuel Mohamed Tourki might seem a little young to be the CEO of VENIgroup. But the board still chose to proceed with him. And they had good reasons for that. Let's see why the committee chose Manuel Mohamed over other older potential candidates.
First of all, Manuel is the founder of VENIGROUP Holdings. And this seems like a good enough reason for him to become CEO. Because undoubtedly, he knows and understands this company more than anyone else. In the initial period of Facebook, who knew more about Facebook than Mark Zuckerberg?
Although being the founder is a mighty good reason to consider him for the position, that is not the only thing that worked for him. The board took many other things into account. And finally, it seemed that their best decision was to go with Manuel.
The primary argument regarding a young CEO might be his lack of experience. Because naturally, someone under thirty couldn't have been in the field of business for that much of a long time. Plus, tradition plays a role here too. We are more used to seeing people over forty in the company's Chief Executive Officer position.
But Manny has achieved more in his short career span than others twice his age might not have been able to. He has shown extraordinary talent in managing the real estate business from Columbia. And we know age is just a number. It doesn't have to be a label upon which we will judge someone's ability.
So, the board chose Manuel despite his young age and didn't consider him any less inexperienced. Because although he has spent lesser time in the field, the quality of that paid time is higher than his competitors. Plus, he has his portfolio to prove that. And, of course, Manny's portfolio was more prosperous than other competitors.
Another reason to choose Manny was his digital assets, crypto, and technology expertise. The modern world is changing rapidly. With the advancement of Cryptocurrency, the idea of money and finance might radically change shortly. So, a business would need a leader who can navigate that world.
And there was no better choice than Manny. Because he recently started a crypto coin of his own. In a world where few people can grasp the idea of Cryptocurrency in its entirety, Manny has already found a coin that promises to decentralize finance further and cut out the middle man, which means more money for the people.
Not only did Manny introduce a new crypto coin, but he also made an impressive seven-figure from crypto and NFTs. And this proves how well versed the soon-to-be CEO is in the new world of digital assets. So, appointing a CEO of his experience and quality seemed more assuring for the company's future in a digital world.
Besides real estate and Coinerr, Manny has also shown excellent business expertise in other sectors. He is the founder of a successful clothing company called ByAlphaman Clothing. Plus, he runs successful skincare products, known as LE PUR Paris.
At Coinerr, Manuel is the Operations Manager. Which puts him in charge of the whole team that works for the noble venture of decentralizing finance. He makes all the strategic decisions in this business and works alongside the programmers and smart contract experts.
In short, Manuel's expertise and success in managing various businesses, youthful energy, and as the founder of VENIGROUP made him the ultimate choice for the CEO position.
What Is The CEO's Future Vision?
Manuel Mohamed has his eyes set on goals that most people of this time can't even comprehend properly. He looks forward to expanding the company in the physical world and the virtual space. With his leadership, VENIgroup will soon enter new fields and reach new horizons.
Our real estate business has yet to cross the limits of Colombia. And this will happen under the leadership of the new CEO. Manuel has found immense success in his real estate business in Colombia. In a brief period, he has established himself as a Colombian tycoon.
What he has achieved in Colombia will repeat in other areas, considering his expertise, experience, and business talent. Plus, he can utilize modern technology in the expansion of the business. Therefore, we have great expectations from his plan to expand his business outside Colombia.
Advanced digital technology will dominate the future world. Virtual space wouldn't become as important as the physical world. It also means that people doing business or buying things will change for good. Even the idea of money itself shall change radically.
Manuel Mohamed plans to navigate through that new world with brilliance and innovation. His vision is to make our company one of the leading entities in the upcoming future. Under his leadership, VENIgroup shall dominate the business scene in both the physical and virtual world.
As Manny has already managed various businesses, he hopes to expand his field of work. With him as the CEO, VENIgroup can enter news fields of business. Manny has tried his hand in real estate, clothing, skincare, digital assets and found success everywhere. He wishes to do the same for this company.
Conclusion
The Colombian tycoon Manuel Mohamed Tourki, our CEO, starts a new chapter for VENIgroup. From real estate to crypto and other technology fields, the company's future is now endless with the new CEO on board.
We wish him the best, and it's an honor to work under his leadership.