NEWTECH is a leading manufacturer of high-quality HDPE, UPVC, PPRC, and MDPE pipes and fittings in Pakistan. With its tagline "Committed to Excellence," the company is dedicated to providing its customers with top-notch products and services. We believe that NEWTECH is more than just a business; it is also committed to giving back to its country and the people in multiple ways.
One of the ways in which NEWTECH is contributing to the development of Pakistan is by collaborating with educational institutes and universities. The company recognizes that there is often a gap between academia and industry, and it is actively playing its role to bridge between the two. By working with academia, NEWTECH is helping to prepare students for the real world and to give them the skills and knowledge they need to succeed in the engineering field.
NEWTECH has been training students and conducting seminars in various universities and colleges across the country. The company's experienced engineers and technicians provide hands-on training to students, teaching them about the latest technologies and best practices in the industry. By doing so, NEWTECH is helping to develop a skilled workforce that is equipped to take on the challenges of the future.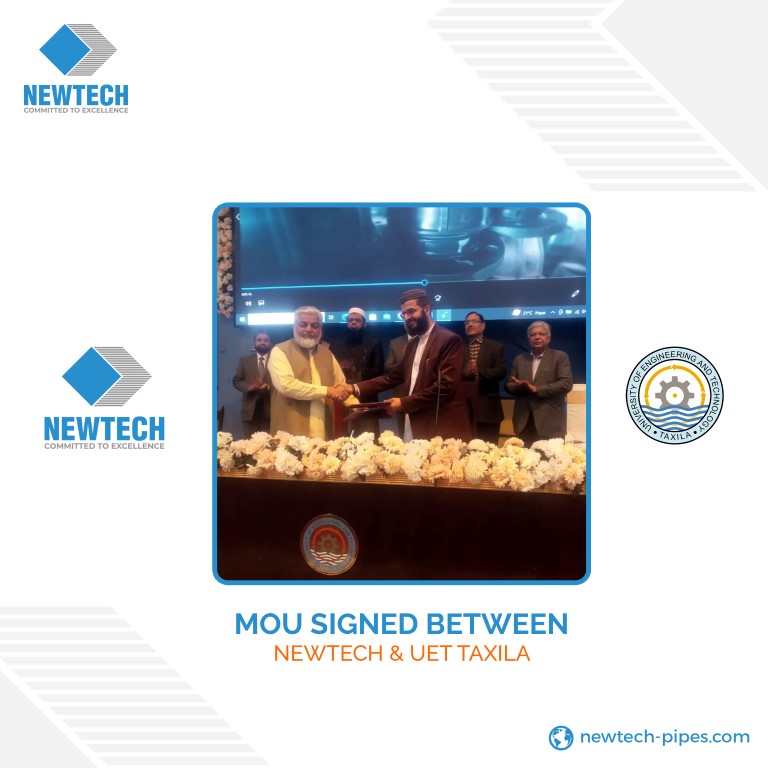 Moreover, NEWTECH is also contributing to the country's economy by creating job opportunities for young students to prosper in the engineering field. The company is committed to hiring and developing young talent, providing them with opportunities to develop their skill-set & growth. By doing so, NEWTECH is not only helping to reduce the unemployment but also contributing to the growth and development of the engineering industry in Pakistan.
NEWTECH is also committed to provide a platform with great professionalism and business ethics. The company believes that its success depends on its ability to provide its customers with the best possible products and services, supported with professional and ethical values. By such practices, NEWTECH is setting a standard for other companies in the industry to follow.
In addition to its commitment to education, employment, and professionalism, NEWTECH is also focused on sustainability and the environment protection. The company realizes the importance of protecting the environment and is taking steps to reduce its carbon footprint. NEWTECH uses only the highest quality raw materials, which are sourced from reputable suppliers. The company also recycles all its waste and uses eco-friendly manufacturing processes to minimize its impact on the environment.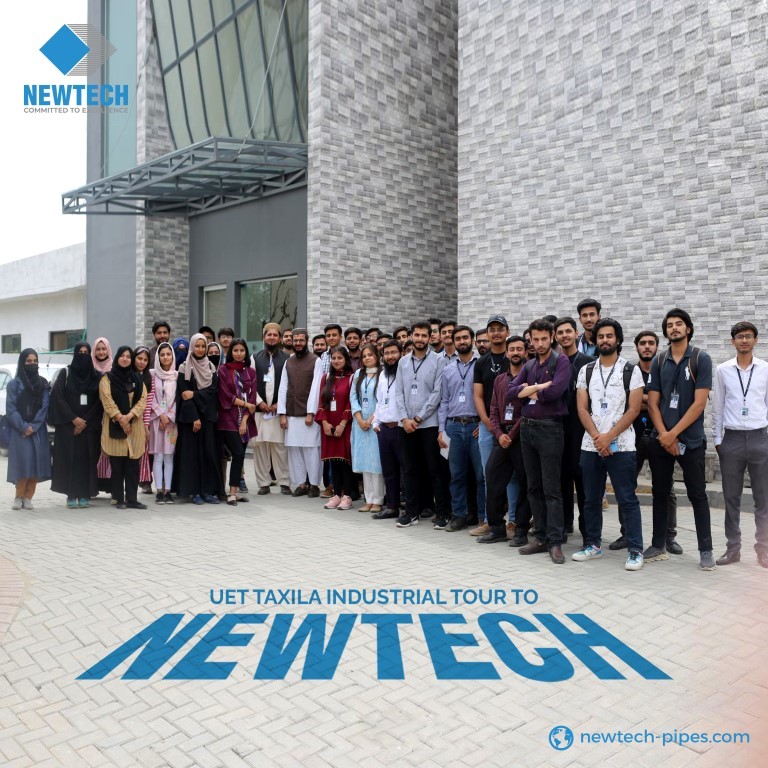 While talking to our representative, Mr. Asim Bin Kazim, Managing Director of NEWTECH Industries Pvt Ltd, he said that "We believe that education and industry are two sides of the same coin. To ensure that our country is on the path to progress, it is crucial to bridge the gap between the two. At NEWTECH, we take pride to play a role as bridge between academia and industry. We believe that by working together, we can create a skilled workforce that is equipped to take on the challenges of the future. We are committed to providing our customers with the best products and services possible, and we are equally committed to contributing to the development of Pakistan and its people."
In conclusion, NEWTECH Industries Pvt Ltd. is a company that is committed to excellence in all aspects of its business. Its dedication to education, employment, professionalism, and sustainability is helping to contribute to the development of Pakistan and its people. By working with educational institutions, providing job opportunities for young students, upholding high standards of professionalism and ethics, and focusing on sustainability, NEWTECH is setting a standard for other companies to follow. The company is an example of how businesses can have a pos