Emanuele's new single 'Il Gelo Tra Noi' has been topping the U.K. and Italian pop charts. Having already sold over 13,000 copies and debuting at number 59 in the TOP 100 iTunes U.K. charts, and number 54 in its Italian counterpart, where he has passed other artists such as Michael Buble and Ed Sheeran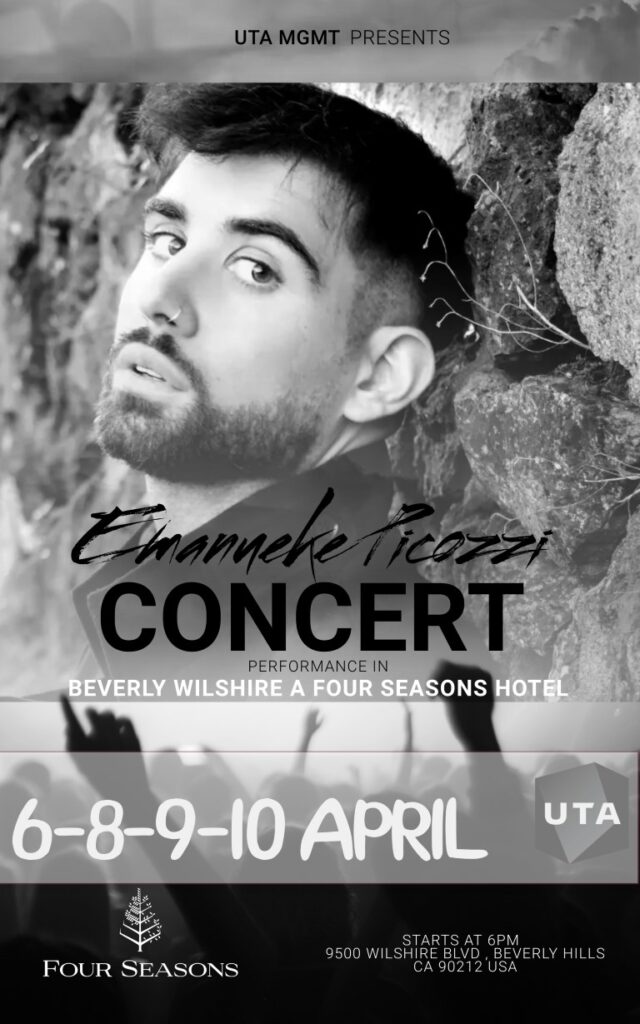 Emanuele has also broken a record for his home region of Campania, being the only artist ever to feature in the charts of two different countries at the same time.
This is following on from a sold out run at the Four Seasons Hotel in LA, where his show was critically acclaimed. It was during this run he developed a great friendship with the Dockmaster of Marina del Rey and Valter Golfieri.