Since joining Instagram in August of 2013, fashion and lifestyle blogger Layla.A (beinglayla_a) has had her mind set on sharing a passion for all things Creative and oddly beautiful. The social media star currently has a reach of over 260,000+ followers on the platform, sustaining an impressive level of positive engagement that matches that of many globally rising creators.
In addition to her social media ventures, Layla has paved promising paths as an entrepreneur, creative director, digital content creator, as well as taking much of her inspiration and drive from her loving family. Though raised in Qatar and partly have lived In Canada, Layla, alongside her husband and two children, now relish in the distinctly unique culture of Oman. Muscat as their residence of choice, herself and her husband having diverse cultural experience growing up as third culture adults and now raising beautifully blended mixed kids of the "Khaleej" (GCC)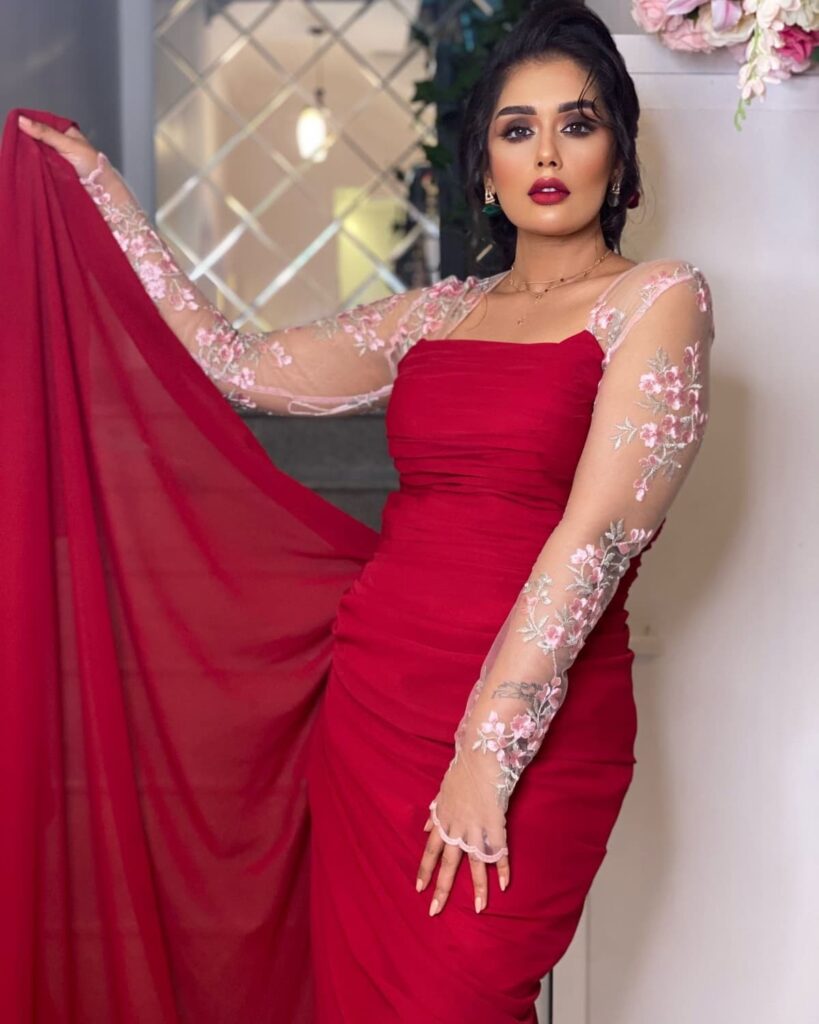 Certainly not bound by borders, Layla was granted the 2019 TOP lifestyle Influencer Award by Forbes Middle East–just a single testament to the momentum with which she has taken a swath of social platforms by storm. Her place of work, however, isn't limited to a lavish Instagram feed. Just these past years, Layla earned a spot at TEDxYouth in DPSIMIS Qatar, where she spoke on her professional and personal journeys in a speech titled "Beyond Beauty."
She has a wide range of experiences professionally – Having emceed number of prestigious events such as "Mercedez benz Fashion week" in Qatar 2016, She was also nominated as "Fashion influencer of the year" by Grazia Qatar also in 2016. Followed by hosting and emcee'ing concerts in Muscat featuring international afro beats artist "Ali Kiba"
When it comes to sharing information online, Layla focuses on creating fun, humorous content with family showcasing ethnic cuisines and educating her audience on acceptance of every human being no matter what race of background.
Her beauty content ranges from delivering "motivation and truth" through make up story times, and fascinating "Makeover" transitions through reels that captivate her audience with Layla going from an everyday look to a powerful BOLD banging look.

With Fashion, she has paved the way for "creative Urban styled" looks when it comes to mixing colors, prints and cuts. yet keeping it sassy and very fashion forward for her audience. Her top fashion videos are short videos that look like mini music videos with a dose of pop culture. She is definitely redefining acceptance of Urban fashion and normalizing looking different, accepting her "brown" features and encourages young women to be authentic to themselves as they grow through life, given that her teen daughter is her calling to break stereotypes and go beyond Eurocentric beauty standards, setting a blazed trail for young women to follow and lead.
From her humble beginnings of showcasing Family life and documenting a rather unique style, Layla's topics of interest have expanded to those of self-motivation, empowerment, raising awareness about discrimination and racism, acceptance of unique features such as curly hair, positive traits being street smart, raising mixed children in the Arab world and showcasing acceptance and kindness towards humanity through being in touch with your heart, mind and soul. To truly stand out of the crowd of content creators, Layla's captions speak volumes touching hearts with stories and experiences of her own – growing up with an untraditional family life and, of course, an adventurous lifestyle that encourages taking a chance on yourself. She's an advocate for many tabu topics as well as causes that are near and dear to humanity. Such as the BLM movement, the Palestinian cause and worldwide crisis when it comes to education for the needy in different parts of the world. Once having designed her own Fashion label at her Qatar Design and styling studio, Layla puts a stylish spin on everyday life, donning pieces from a broad range of regional designer brands along with being the Brand ambassador and Co-Designer for international designer brand "Cityzen by Azin" which is a NYC based brand that delivers peace, unity and creativity through digital prints of cities all around the world. They launched the "Muscat" scarf together in 2021 November 18th on national day of Oman.
She is currently curating her website with thoughts, articles and recommendations that are beneficial to her audience once they enter www.beinglayla.com.
It is aimed to navigate you into a world where you can find beneficial beauty tips, shop her favorite products and services along with discount codes to brands she loves. Giving back to the community is part of her journey as she promotes home businesses and small businesses, giving them free ad spaces on her website and sometimes showcasing them on her stories.

Layla.A has quickly become a household name that women can relate to in many ways, and she plans to launch her own Beauty brand in the near future where she will be able to cater to her audience through delivering effective products that makes you feel your best from within. It ignites the desire to succeed and gives you a "game face" that is bold, fierce and sassy bringing out your utmost fiercest alter ego. The brand aims to also deliver products that brings out creativity and art through make up.
With boldness and a contagious fervor for life, Layla is rightfully catching everyone's attention.
Follow her on Instagram for OOTDs, dinner dates, and everything in between. Visit her official website to hear from Layla herself.
Instagram, tiktok, snapchat and YouTube
@beinglayla_a