"Not only are my results amazing, but he is an amazing doctor who answered all my questions and listened to exactly what I wanted. Let him change your life!" This commendation from Dr. David Shokrian is a testament to his expertise as a plastic surgeon.
David Shokrian, MD, is a renowned plastic surgeon practicing at Millenial Plastic Surgery in New York City. He has committed himself to helping his patients look and feel more confident than ever, and with over 14 years of experience, he's learned more than a thing or two on delivering better results and recovery.
Dr. Shokrian started his journey to becoming one of the top plastic surgeons in New York at Tel Aviv University's school of medicine in Israel in 2007. After graduating, he returned to the United States, completing his general surgery residency at Nassau University Medical Center. Shokrian's journey continued at the University of Alabama, where he concluded his plastic surgery fellowship.
His desire to take his skill to the next level led him to the William Randolph Hearst Burn Center at the Weill Cornell Medical center, where he accomplished a Burn Surgery fellowship. After learning a great deal of life-changing treatments during his multiple plastic and reconstructive surgery fellowships, Dr. Shokrian commits time to help burn victims regain their lives through pro-bono work both in the United States and abroad.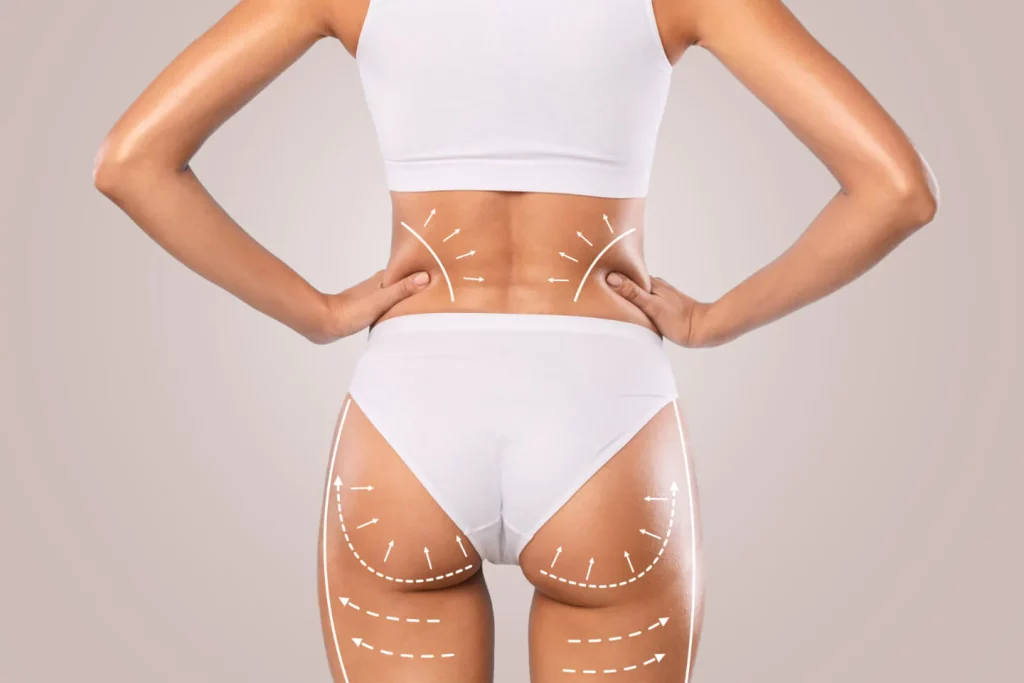 Dr.Shokrian has performed over 5,000 surgeries, from breast lifts to facelifts, but says his most popular surgery is the Brazilian butt lift. This buttocks augmentation surgery has grown in popularity worldwide, with a 90.3% increase between 2015 and 2019. The famous surgery has even reached celebrities such as Grammy award-winning artists Cardi B and SZA.
Although some are wary of the risks and recovery time associated with BBLs, Dr. Shokrian says they are perfectly safe when performed by an expert surgeon like himself. Having been taught by luminaries of plastic surgery, he has learned the best maneuvers to ensure that safety is at the forefront of his procedure.
Dr. Shokrian has increased the safety, recovery, and overall outcome at his practice with awake surgeries. Awake surgeries consist of local anesthesia instead of putting patients to sleep, which leads to fewer complications, less downtime, less pain, and an overall better review from his patients. Awake surgeries are becoming more popularized as they reduce the risks of surgical issues and make patients active participants in the process. Dr. Shokrian is an expert at this and performs awake body contouring procedures, including Brazilian butt lifts, liposuction, facelifts, and tummy tucks. You can see his methods live and the incredible results he yields online.
Another service Dr. Shokrian offers is non-surgical BBL procedures. This procedure is filler-based; hyaluronic acid or calcium-based products fill small areas of the patient's buttocks and hips. Although these products aren't permanent, they provide a base or scaffolding for the body's collagen and elastin to work their magic. Shokrian uses radiesse at his practice, and essentially the body will create more collagen in the injected areas for a long-lasting result. The procedure's biggest perk comes with zero downtime and recovery, just 30 minutes at his office.
Dr. Shokrian still says that every patient is different; what may work for one patient may not work for the other, depending on the desired results. Shokrian cares about his client's needs and concerns and takes the time to hear what they think is most important. A client of Shokrian said, "He was sure to answer all of my questions and was very patient with me. He is very pleasant and ensures that you are top priority."
"I enjoy creating beauty and restoring it," Dr. Shokrian says. "I pride myself on finding beauty in everyone." His patience and clear communication during consultations help him give each patient the best outcome. Dr. Shokrian quickly describes himself as designing bespoke procedures custom tailored for each patient and firmly believes plastic surgery is not a one size fits all type of craft. This patient-focused approach from consultation to recovery sets him apart from the rest.
Dr. Shokrians lasting words of advice, "Love yourself and who you are in this moment, be positive and stay positive before and after surgery, and understand that you are unique and your procedure is unique to you, don't think of Plastic Surgery as a way to look like someone else; think of it as a way to look your absolute best!" At Millennial Plastic Surgery, Dr. David Shokrian ensures that he and his team create the most professional and luxury care facility in New York.
For more information, check out Dr. David Shokrian's website and Millennial Plastic Surgery online.