Denise Facura-Svensson is the founder of PR agency Medium.Asia ( www.mediumasia.com) who specializes in providing services for fashion, travel and lifestyle brands. The agency is known for their tailored approach to each clients' needs and desires and have been very effective in communicating brand messages and telling a brands story.
1. Tell us a bit about yourself?
I am the founder and owner of the boutique PR agency Medium.Asia PR (www.mediumasia.com) for 12 years now. I am a savvy mom entrepreneur who also has invested in other businesses in the Publishing sector and Real Estate industry. I am passionate about engaging myself or my expertise in anything related to storytelling, and creative curation, may it be in my professional or my personal life. I am naturally a social person and fostering new friendships is something I enjoy, this trait with an open mindset has helped me to settle in every city I have lived and set operations in such as Hong Kong, Bangkok, and Stockholm to name a few.
2. What drew you to opening your PR agency?
During my early years, I was doing Political PR and that was my first introduction to the power of storytelling. Then I had a PR job opportunity in Bangkok working for luxury boutique hotels and that was my introduction to the world of luxury lifestyle PR which I very much enjoyed. In 2011, I moved to Hong Kong with my husband who then owns a premium online magazine. I had the idea to offer my Thailand-based clients PR & marketing services for the region, hence the launch of Medium.Asia PR was born. . 
3. Describe a typical day in your working life?
I start my day with prayer which serves as my meditation. Then I'll drop my son to school followed by breakfast in a nearby cafe. If the cafe has a suitable working area, I'll stay longer where I can check my emails, reply to our Instagram (@mediumasia) account messages. We read every message on our social media platform, because 20% of our sales inquiries come from DMs. On Wednesdays and Thursdays, I schedule my face-to-face meetings or zoom calls. The rest of the week, I am approving press releases and angle story pitches from our account managers and Friday is my day off.
4. What sets your agency aside in telling a brands story/a brands PR?
We operate as a boutique agency meaning our service approach to our clients is as personalized and tailored as our pr campaigns. Over the years we have garnered a reputation of being able to deliver extensive brand awareness reach for our clients with commendable personalized service experience of close to having an in-house workforce. https://www.mediumasia.com/testimonials
We put our work hours heavily on profiling the interest / angle story of the journalists we speak to. Journalist will seldom, hardly even find our agency sending a press release over a mass email.
In 2017, we have been able to position ourselves as the recommended PR Partner for companies who want to kick-start or reposition their brand in the Asia Pacific region. Hong Kong & Singapore are our strongest markets, next is Bangkok & Manila. Beyond the region, we also have operations in the U.S Market and Scandinavia. With a customized mix of print, online, and TV broadcast media support, our clients are attracted to our honest and fair PR package because it's cost-effective and brings high-quality demographic reach for their brand, not to mention, we offer contractual media coverage value guarantees. That brings confidence in our capacity to deliver results for our partners.
5. PR is a stressful business, how do you deal with problems and daily stress?
I will start with the famous line that if you like and love what you are doing it doesn't feel like work. This is very true for me in every sense and it works for me who has been in the business for more than a decade now. I am now a parent and entrepreneur and this hasn't stopped me from doing and learning from this business. I just get excited about what's to come each day, each year.
In addition, I now practice a work-life balance, to work smart than spreading myself thin and end up being unproductive. Being busy is not always a good thing. I believe taking a day off to unwind and recharge increases your productivity rate at work. Of course, this is applicable when your business has come to a point where it is stable enough to do that.
Last but not the least, get the right team for you, delegation is KEY. I very much enjoy our team's working culture. Our core team has been working together for more than 10 years. The trust amongst each key member is intact, debriefing of new accounts is a breeze and because of that, we can provide optimum results for our clients.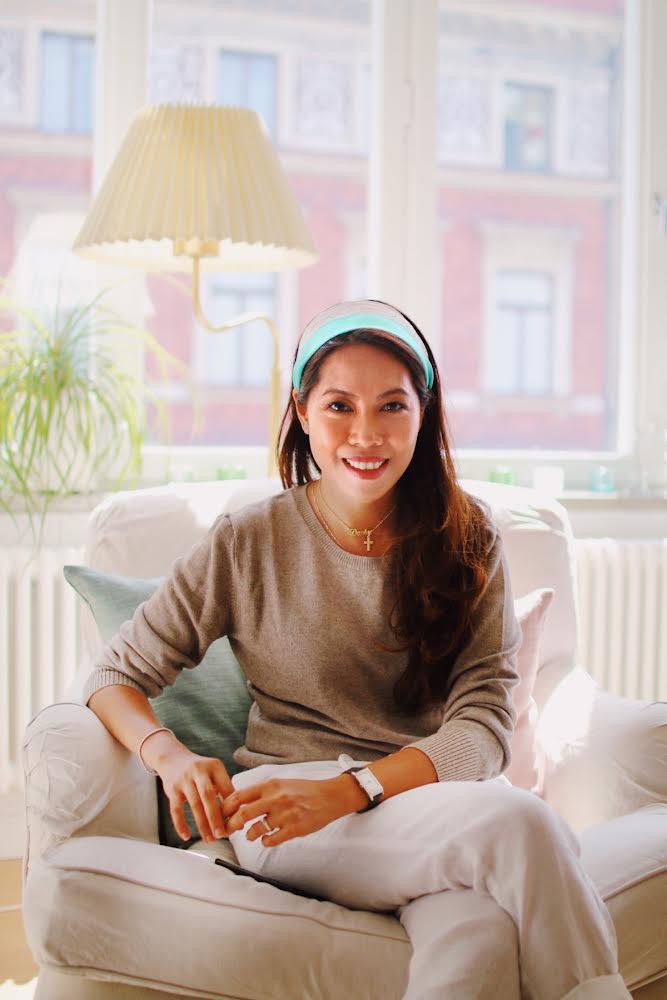 6. Brands often think that it is impossible to secure good PR without a large budget. Is that true?
In terms of media coverage, that's not entirely true. Don't underestimate the power of storytelling. A unique brand story accompanied by a team of creative storytellers can secure more and far better PR with just having a conservative budget than those with a large budget. We have handled brands that through our angle story x media pairing technique, we have secured extensive pr and media reach on a limited budget. It also helps a lot if you have an extensive close network of journalists. Through the years, our agency have built a unique blend of media relationships both regionally & globally.
7. What are your plans for your agency in the future?
By 2029, 1000 more brands to grow! Our objective in the near future is to strengthen our positioning as the go- to agency for brands needing a voice and a push in the Asian region and beyond. We are also working on our agency application called MA-PR that can help start-up and independent brands connect to journalists, publishers, key opinion leaders, and bloggers.